How Does the RC-1590MKII Sound?
For music playback, I first used an iPad Pro to access Roon's software installed on the Mac Mini to control playback of my integrated music library stored on my NAS as well as from streaming services Qobuz and Tidal.
Immediately, I noticed that the Rotel brought a certain extra energy to music playback. It made me sit up a little straighter and listen more intently. I've got to tip my hat to I Rotel for their choice of DAC and supporting architecture. It really provides something special in terms of sonics. On properly recorded material, the soundstage was expansive and deep. Instruments and vocals were accurately placed within that three-dimensional space, with plenty of air between them.
One such recording that highlighted the energy the Rotel brings to the performance is "I'll Take Care of You" by Joe Bonamassa and Beth Hart from their album Don't Explain (J&R Adventures) streamed from Tidal (44.1kHz/16-bit). While energy and dynamics are inherent in Beth's vocal and Joe's stellar guitar playing on this track, the Rotel brought that little bit of extra sparkle and soul to the recording, making it seem as though I was sitting in front of the performers rather than a pair of loudspeakers. With the Rotel and B&W combination, all of the raspiness and grit in Beth's bluesy vocal came through with terrific clarity and emotion.
Joe Bonamassa & Beth Hart Official — «I'll Take Care of You» — Beacon Theatre Live From New York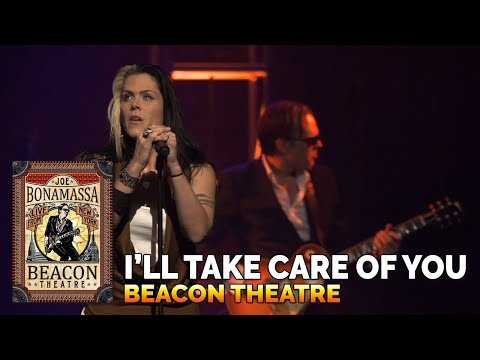 Watch this video on YouTube
While the Rotel preamplifier revealed all of the details available in recordings, the presentation was always smooth rather than analytical, leading to long listening sessions without any fatigue. Bass dynamics were exceptional, too. Bass was always tight and controlled, even on tracks with deep synthesized bass. For example, on The Weekend's hit song "Blinding Lights" from his album After Hours (Republic Records) streamed from Qobuz (44.1kHz/24-bit), the synthesized bass was very deep and powerful, but tight throughout, never muddying the midbass. On lesser systems, the synthesized bass on this track can sound a bit smeared. The bass clarity the Rotel delivered to this high energy track made it that much more fun to listen to.
The Weeknd — Blinding Lights (Official Video)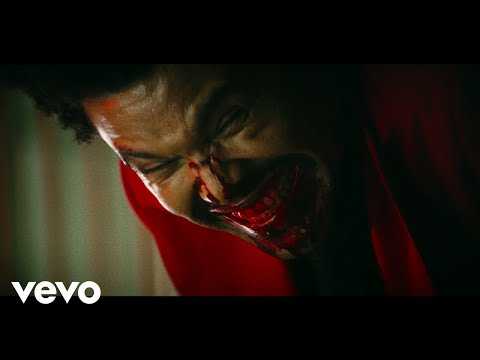 Watch this video on YouTube
On the flip side: Thin, overly compressed recordings had nowhere to hide when played through the Rotel. But personally, I characterize this trait as a strength, preferring the truth from my electronics (YMMV).
On the other hand, listening to Steely Dan's "Hey Nineteen" from their Gaucho album (Geffen*) streamed from Qobuz (96kHz/24-bit) was just one illustration of what a large three-dimensional soundstage the Rotel is capable of presenting. This two-channel high resolution recording could have easily been mistaken for a multi-channel surround recording, with backing vocals and electric guitar notes seeming to come from the walls directly to either side of my listening position rather from the two B&W tower speakers in front. There were also keyboard flourishes that seemed to originate from several feet behind the speakers, providing a sense of depth to the soundstage. Paying this familiar track through the Rotel reminded me how great this recording can sound when played through the right electronics, leading to me playing the track over and over.
Hey Nineteen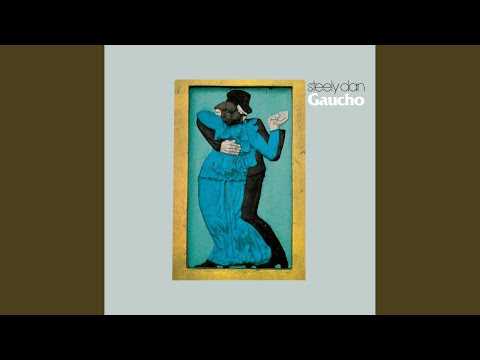 Watch this video on YouTube
A strength claimed by Rotel and confirmed by my extensive listening sessions is the extremely low noise floor of the RC-1590MKII preamplifier. Silences within recordings like "Angel" by Sarah McLachlan and "Gravity" by Sara Bareilles were just inky black. Perhaps it was the low noise floor combined with the expansive soundstage that allowed me to still hear all of the musical details of recordings at low playback volumes without the soundstage collapsing significantly. Or maybe it was just the great synergy between the Rotel preamplifier and the B&W 702 Signature speakers. Whatever the reason, I've rarely encountered a combination of equipment in the past that allowed me to enjoy music so much at such low listening levels.
Final Thoughts
The Rotel RC-1590MKII excels sonically in several ways, including providing an expansive, rock solid soundstage, a detailed-yet-smooth presentation in the midrange and upper frequencies, and dynamic bass that is precise and well-controlled. The Rotel RC-1590MKII has an extremely low noise floor and maintains its expansive soundstage even at very low listening levels.
The combination of the Rotel RC-1590MKII preamplifier with the B&W loudspeakers was a terrific match, sonically speaking. Based on its performance characteristics, I would anticipate the Rotel RC-1590MKII preamplifier would be a great match with most loudspeakers. The robust feature set provided by the Rotel RC-1590MKII should meet the needs of most enthusiasts in the market for a stereo preamplifier/DAC and, at its price point, it represents a tremendous value to boot.
Press Release Below
ROTEL'S AWARD WINNING STEREO PREAMPLIFIERS ANNOUNCED AS MKII MODELS
Upgraded MKII Audio Circuits and Components Deliver A Higher Level of Acoustic Performance
Tokyo, Japan (May 25, 2021) – Rotel is thrilled to announce new upgraded MKII versions of two of the companies award winning stereo pre-amplifiers with the launch of the RC-1590MKII and RC-1572MKII. Both models feature a host of acoustic and performance upgrades with each acoustic circuit having been critically analyzed and significantly improved by leveraging technologies engineered for the award winning Michi series.
Key component changes include new coupling capacitors directly in the audio signal path to deliver improved frequency response in the DAC circuits. The DAC power supply filter capacitors, volume circuit and XLR balanced circuits also benefited from audiophile grade resistor and capacitor upgrades, isolating the independent DC power supplies, and resulting in a lower noise floor.
Collectively these 2 models benefit from over 75 critical component changes delivering an exceptional level of performance leveraging Rotel's 60-year history of engineering and manufacturing high performance audio products.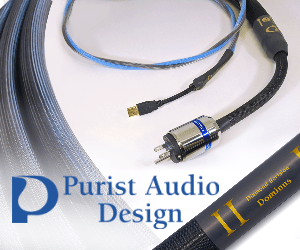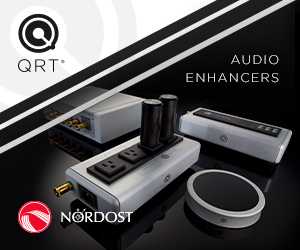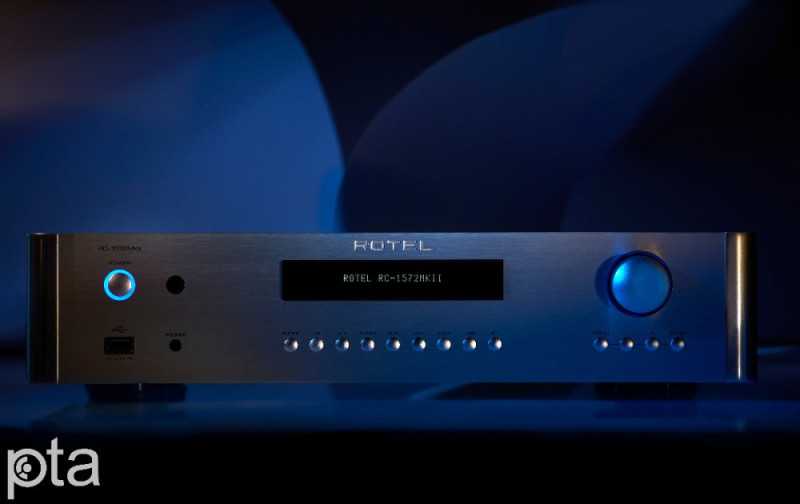 The upgraded models support balanced XLR inputs and outputs, Moving Magnet Phono Stage input for turntable connectivity, analog and digital source inputs, wireless aptXTM and AAC Bluetooth and utilize a Texas Instruments premium 32-bit/384kHz Digital to Analog converter (DAC). Further, both units support MQA and MQA Studio via the PC-USB input and are certified Roon Tested.
A Texas Instruments 32-bit DAC was selected supporting the component changes rendering the audio with improved details and more accurate tonal quality. The changes deliver a larger and more enveloping sound stage surrounding the listener with a genuine and authentic performance. Both models are easy to operate using the included remote control and front panel display. Automatic power controls, signal sensing, fixed volume settings and tone adjustments optimize customization settings. RS232 and IP provide simple control system integration and software updates.
RC-1590MKII
The Rotel RC-1590MKII is a reference preamplifier rending analog and digital sources with natural expression in a wide and open sound stage in stunning clarity. The heart of the RC-1590MKII begins with the power supply featuring dual in-house manufactured toroidal transformers. The transformers are physically and electrically isolated providing dedicated analog and digital supply voltages to all critical circuits through low ESR slit-foil capacitors eliminating unwanted distortion and an extremely low noise floor. Dual RCA and XLR output connection provide the ultimate flexibility including bi-amplification installations. A subwoofer output is also included.
RC-1572MKII
Affordable high-end begins with Rotel's RC-1572MKII Preamplifier including multiple acoustic upgrades and refinements processing all popular analog and digital sources to an even higher level of performance in stunning clarity with a natural, enveloping sound stage. The RC-1572MKII's precision engineering begins with Rotel's ultra-low noise power supply including a large, in-house manufactured toroidal transformer. The transformer design reduces stray radiated emissions and feeds a bank of slit-foil, low ESR capacitors delivering stable current to all sensitive circuits reducing noise and distortion with an ultra-quiet noise floor.
The new MKII models are available in both silver and black colors.
PRICING AND AVAILABILITY
Orders for the RC-1590MKII and RC-1572MKII can now be placed with Authorized Rotel Dealers with shipping expected to begin June 2021 in the United States and Canada, and to the rest of the world shortly thereafter.
Suggested retail price (Excluding sales tax, including VAT as applicable):
RC-1572MKII: $1,399.99 USD
RC-1590MKII: $2,099.99 USD
ABOUT ROTEL
Rotel audio products are known worldwide for their quality, reliability, value, and, above all, exceptional sound reproduction. Family owned since 1961, Rotel has utilized the resources of its formidable international design team and has manufactured its products in its own sophisticated production facilities. Rotel proudly offers a complete range of electronics that have consistently received critical acclaim and coveted industry awards. With substantial investment in new technologies and manufacturing, Rotel is prepared to meet the challenges of an evolving specialty electronics marketplace.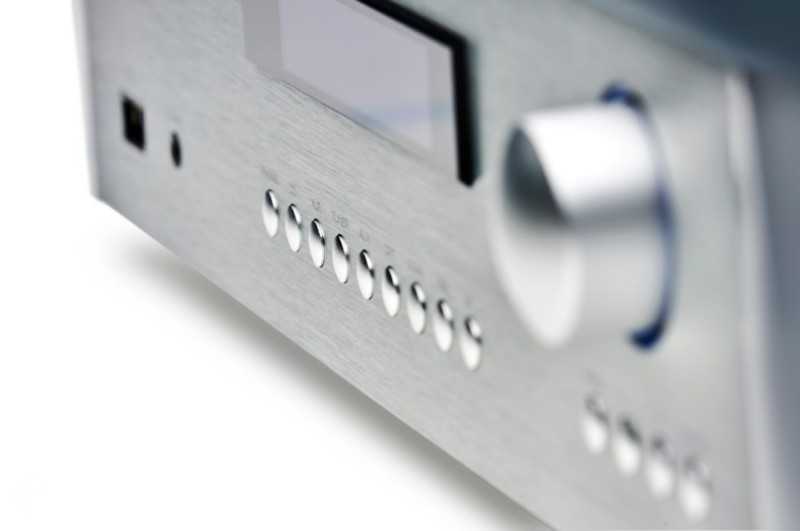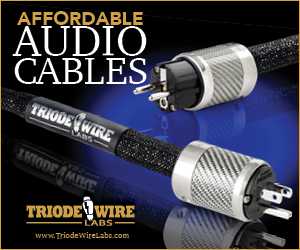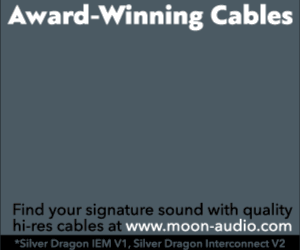 Новые усилители от Rotel для домашнего кинотеатра
21.01.2015
Сразу три новых устройства для меломанов и энтузиастов домашнего кинотеатра представила компания Rotel после двух летнего перерыва: 7.1 канальный предусилитель/процессор RSP-1582 (детальнее см. здесь), стерео предусилитель/DAC RC-1590 и 350 Вт стерео усилитель RB-1590.
Новый стерео предусилитель RC-1590, представленный в рамках мероприятия, разработан в соответствии с высочайшими стандартами предъявляемыми к аппаратуре класса hi-fi и Hi-End, и при этом предлагает меломанам весь спектр необходимых функций для обеспечения потребностей современных медиа систем.


За надежность питания отвечают два отдельных массивных тороидальных трансформатора для энергообеспечения аналоговых и цифровых схем и отборные конденсаторы BHC (made in British) с перфорированной фольгой. Аналоговые и цифровые цепи выполнены на отдельных платах и надежно экранированы друг от друга. Встроенный высокопроизводительный фонокорректор позволяет подключать ММ и МС звукосниматели виниловых проигрывателей. Цифровая часть с цифроаналоговым преобразователем с разрешением 34-бит/768 кГц позволяет точно и корректно обрабатывать форматы PCM и DSD.
RC-1590 предлагает широкие возможности для подключения внешних аудио источников: 2 симметричных входа XLR, 2 комплекта XLR выходов (для двухканального усиления), набор несимметричных входов RCA типа и пара буферизированных выходов для сабвуфера. Среди цифровых: 3 коаксиальных и 3 оптических, USB-порт на передней панели для подключения и подзарядки IOS устройств, PC-USB порт, который поддерживает поток до 24 бит/ 192 кГц и DSD, модуль Bluetooth с поддержкой APT-X, и 3,5 мм разъем для наушников на передней панели. Также имеется по одному коаксиальному и оптическому выходу.
Среди других особенностей: наличие порта RS-232 и Ethernet (RJ-45) для управления через средства автоматизации умного дома или мультирум, и обновления встроенного ПО. Также имеется два выхода (12 В) триггера и порт для подключения ИК датчика. Доступные функции: автоматическое отключение питания (1, 2, 5, 12 часов или отключен), регулировка яркости информационного дисплея, точная плавная регулировка громкости звучания в 0,5 дБ. В комплект также входит полнофункциональный пульт дистанционного управления.
Вторая новинка — стерео усилитель мощности RB-1590 класса Hi-End. Специально разработан для наиболее требовательных аудио энтузиастов, c целью обеспечения высочайшего уровня звучания в стерео системах Hi-End, детальнее о которых см. в этом материале.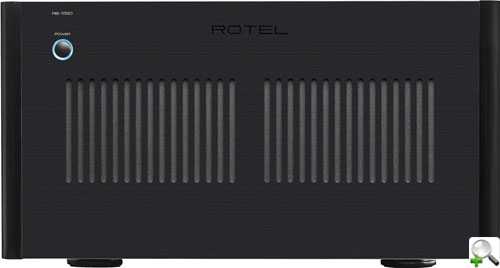 Усилитель работает в режиме АВ и способен выдать 350 Вт мощности на канал (при импедансе акустики 8 Ом), что достаточно для заполнения реалистичным звуком больших помещений, даже при использовании акустики с низким уровнем чувствительности. Для достижения реалистичной динамики инженеры компании с тщательностью подошли к разработке блока питания и схемотехнике усилительных каскадов. Конструкция усилителя выполнена по схеме» двойной моно» позволяя обеспечить максимальное разделение сигналов, а соответственно и чистоту выходного сигнала. При этом каждый канал запитан от отдельного массивного тороидального трансформатора, фильтрация питания осуществляется с помощью восьми аудиофильских конденсаторов BHC (made in British), обладающих очень малым временем отклика и низкими потерями, что позволяет улучшить переходные характеристики, особенно при выдаче низких частот (басов), даже при максимальном уровне громкости.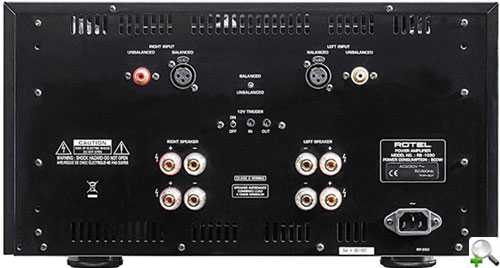 Коммуникационные интерфейсы усилителя для каждого моно канала представлены сбалансированными XLR и небалансными RCA входными разъемами (выбирается с помощью микропереключателя), двумя парами позолоченных выходных клемм для подключения акустики (возможен режим bi-wire), двумя портами (12 В) триггера. Выходные каналы усилителя снабжены тепловой защитой от перегрузок по току и схемой защиты от перенапряжений. RB-1590 можно устанавливать на полку или в стойку (занимает 5U, кронштейны для крепления входят в комплект).
Новинки будет доступны в черной и серебристой отделке с апреля 2015 года по рекомендованной розничной цене в $1749 и $2999 соответственно.
| | |
| --- | --- |
| | Справка: Узнать о путях и возможностях формирования оптимальной и демократичной цены на сборки ДК из компонентов ведущих производителей мира можно по телефонам: |

How Does the Rotel RC-1590MKII Compare to the Competition?
There seems to be almost as many feature set combinations as there are two-channel preamplifiers on the market. There are analog only preamplifiers, preamplifier/DACs, preamplifier/DAC/Streamers, preamplifier/DAC/Network Players, to name a few. The products that will work for you depend upon your individual use case.
A couple of products in the same general price range as the Rotel RC-1590MKII are the NAD Masters Series M12 Stereo Preamp/DAC ($3,290) and the Parasound Halo P6 Preamplifier DAC ($1,595).
The well-regarded NAD M12 is quite a bit more expensive, offering additional connection options, including connections for a hard drive or memory device. I mention it here because, in my opinion, the Rotel competes sonically with the NAD M12, but at a much lower price point.
The Parasound Halo P6's DAC is capable of decoding DSD, and the unit has bass management capabilities, but it has fewer inputs and outputs than the Rotel RC-1590MKII, so if you have multiple digital sources, it may not work for you.